Brevinox SAMPLE 6-pack - Colour stainless steel pegs
Quick overview... 🔽

Been looking at our unique colour stainless steel Brevinox pegs?⁠
⁠
I know what your thinking... "how can I know if they are the best pegs when I can't hold them in my hands and try them"!⁠
⁠
That's why we've decided to make it super easy for you to try out our Sample 6-peg Pack - by giving you ⭐ FREE POSTAGE ⭐ when you buy one of these sets.

It's a great way to get the 'feel' of these unique colour stainless steel pegs in our Brevinox range.

⭐ Brevinox pegs will not rust, bend, break or twist with normal domestic use.

🔹 They stay cool enough to touch on hot days.

🌊 Great grip for windy and coastal areas.

🔶 Saves time (these pegs are tough enough that you can leave them on the line 24/7) and saves you money because they last a lifetime.

🌈 Brevinox pegs come in a wide range of colours so you can order your favourite colour to match your decor.

Or be bold and choose the ones that make you feel cheery when you're out at the clothesline! 😊

🌷 REMEMBER to add the following details to the "Notes" box at the check out: 🌷

1. Which colours you want (max. 6 in total)
2. How many of each colour you want (for your 6 pegs in total) in your sample pegs.

NOTE: Free Postage is only available for orders of one Sample 6-peg set. (You are, of course, welcome to order more and your order will revert to standard postage rates.) 😊

Regular price

Sale price

$12.99
MORE INFO:

Ever had a top or tea towel go flying off the clothesline in windy weather?

Isn't it frustrating when you have to go and unwind it from a fence or worse, rescue it off the ground and have to rewash it.

It's one of the reasons why Brevinox pegs are awesome... they hold the clothes tightly on your line and your washing will stay put, in all sorts of weather.

👕 Especially good for coastal areas because Brevinox pegs will not rust, bend, break or twist with normal domestic use, even in a salty environment.

👕 That's also why they come with a Lifetime Guarantee.

👕 They're strong, colourful, stylish pegs - and they save you from chasing wayward washing!

👕 And the best pegs to recommend if you know someone who's living on a boat!

👕 Only buy once, and save money many times over, by not having to constantly replace deteriorated, dry, chalky and broken plastic pegs,

👕 Tough enough to stay out on the clothesline 24/7, in all types of weather.

👕 Looking for a unique housewarming or baby shower gift? Our exclusiive colour combos make awesome gifts.

Or why not just make life easier and get some for yourself! 🥰

👕 Our unique colourways are only available from Twizzle Designs.

👕 Peg size: approx. 72mm long x 12mm wide

All you need to do is choose your fave colours. 🌷

PLEASE NOTE: 6-Pack SAMPLE sets come in a "pillow box".
CARE NOTES:

Brevinox pegs can also be used in many extra handy ways in the kitchen - great as closure clips for open, folded-over packets in the pantry, clipping notes to your diary and much more.

They are dishwasher safe (put in the cutlery container though!) - handy to know if you are using them in the kitchen.

With a Lifetime guarantee, these strong, colour stainless steel pegs are made with a hardened, weathersafe coating - like the paint used on vehicles. They are designed to withstand all weather conditions that nature might throw at them.

Similar to cars, they won't fade for a long time - and your pegs will still look great for years to come.

Made to last a lifetime, by a proud family-run business in Italy - means no more wasting money on plastic pegs that fall apart or cheap stainless steel pegs that rust.

IMPORTANT: Please check - before you mow - that no pegs have been accidentally dropped on the ground. They're so tough they can do some damage to lawn mowers if driven over accidentally! 🥰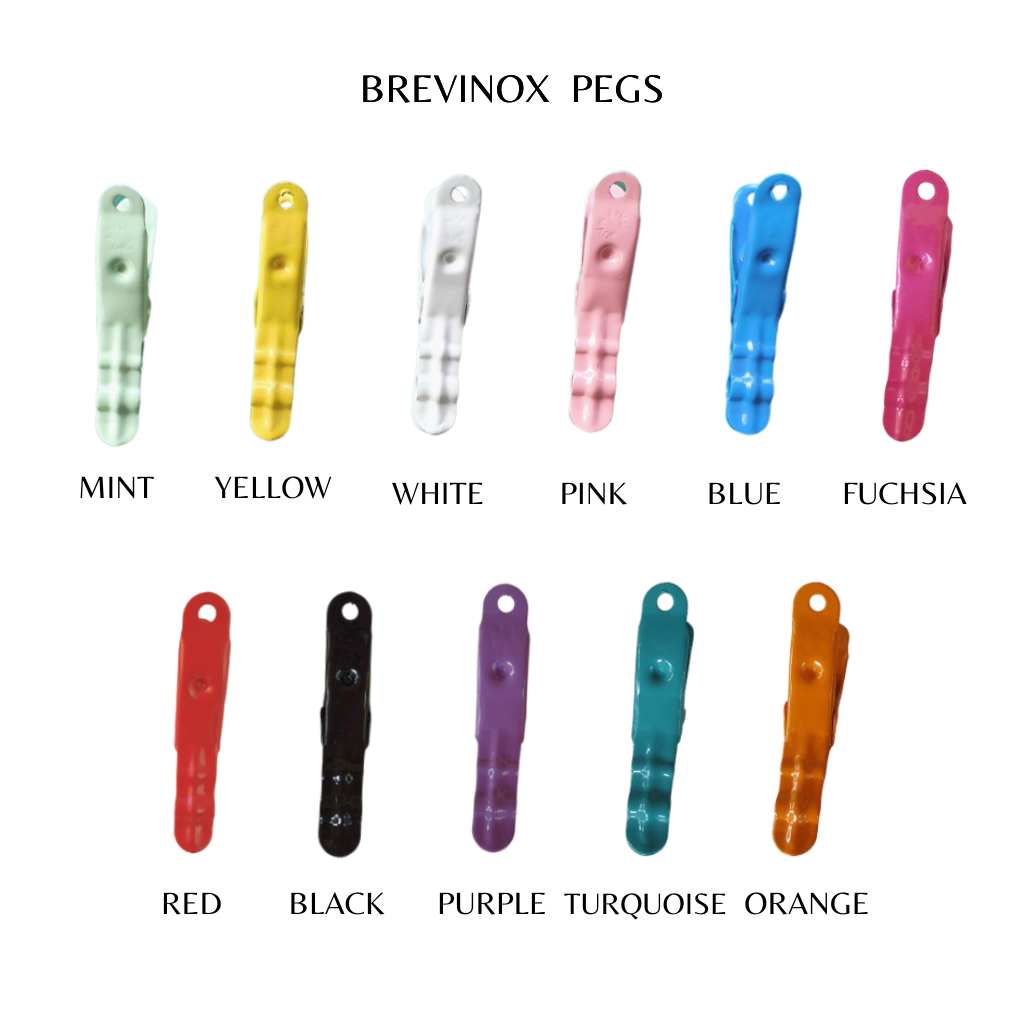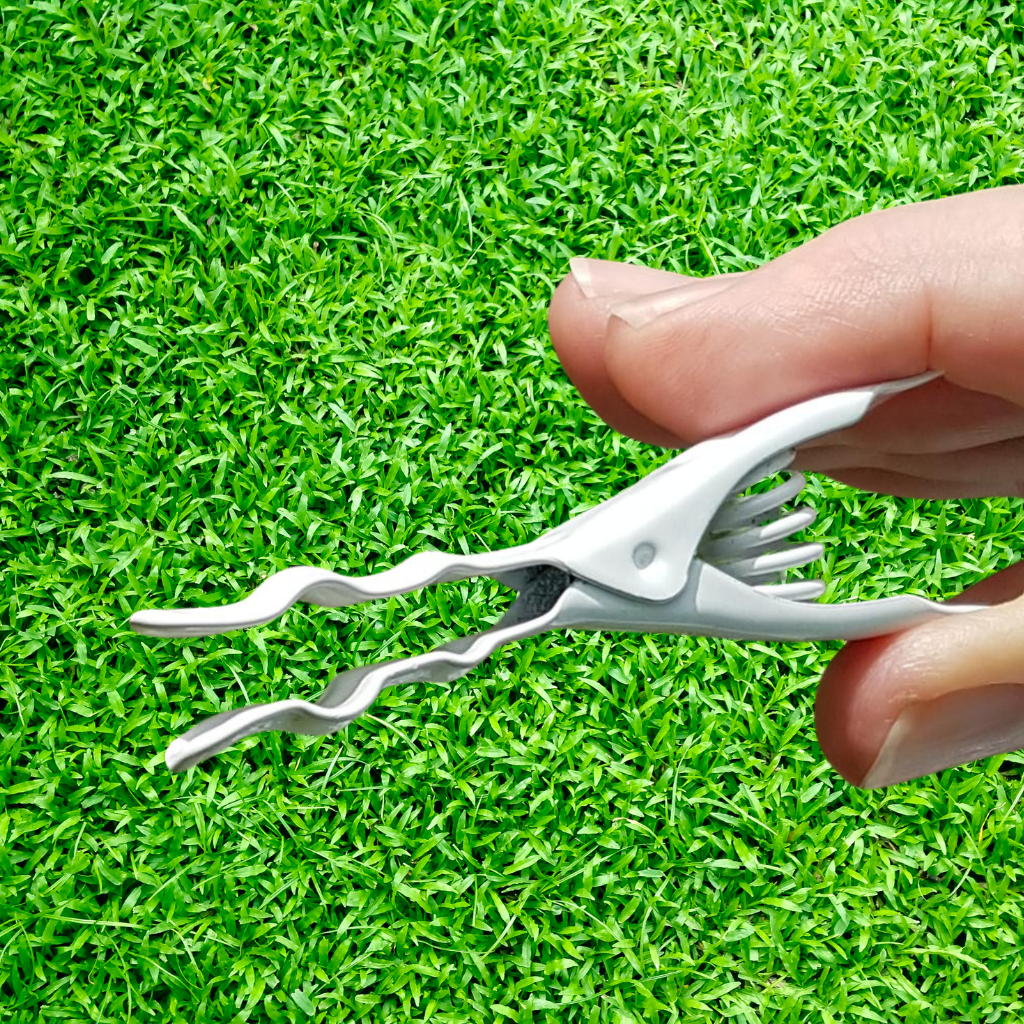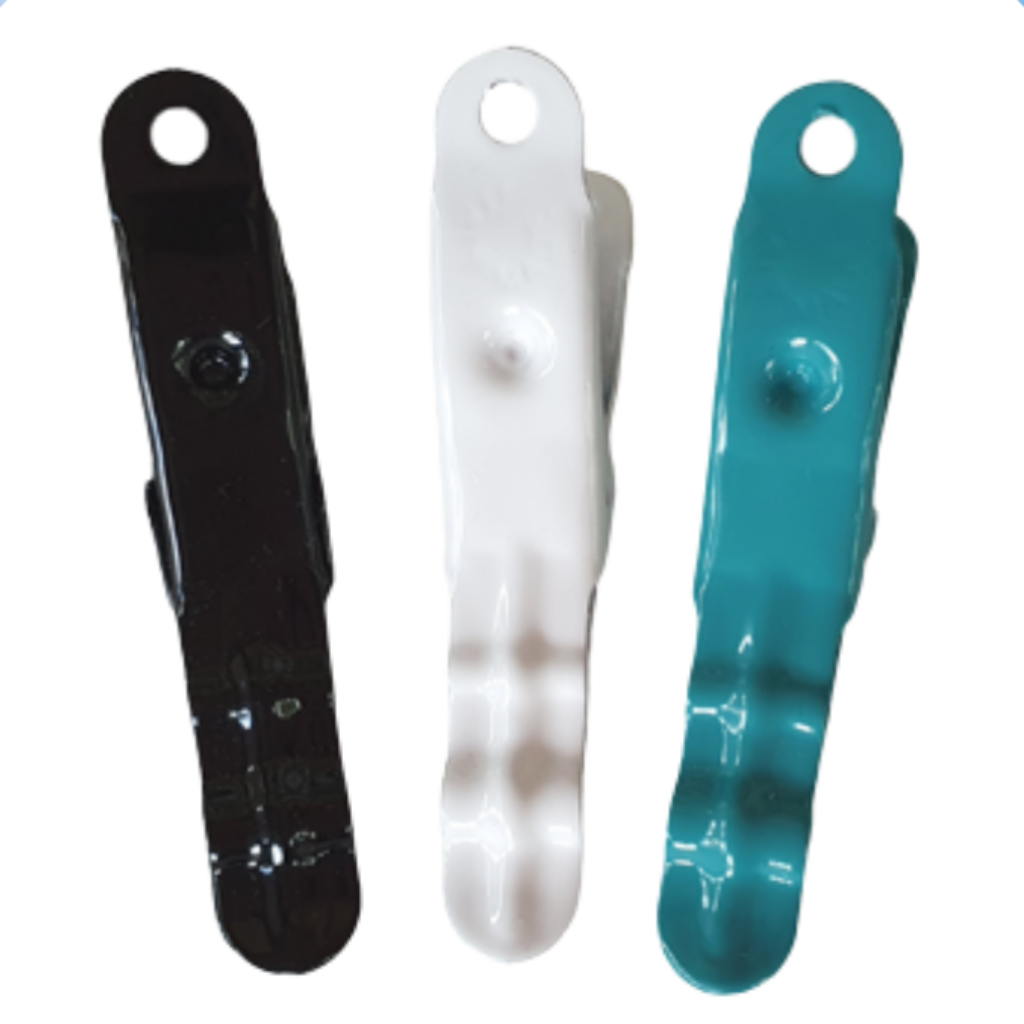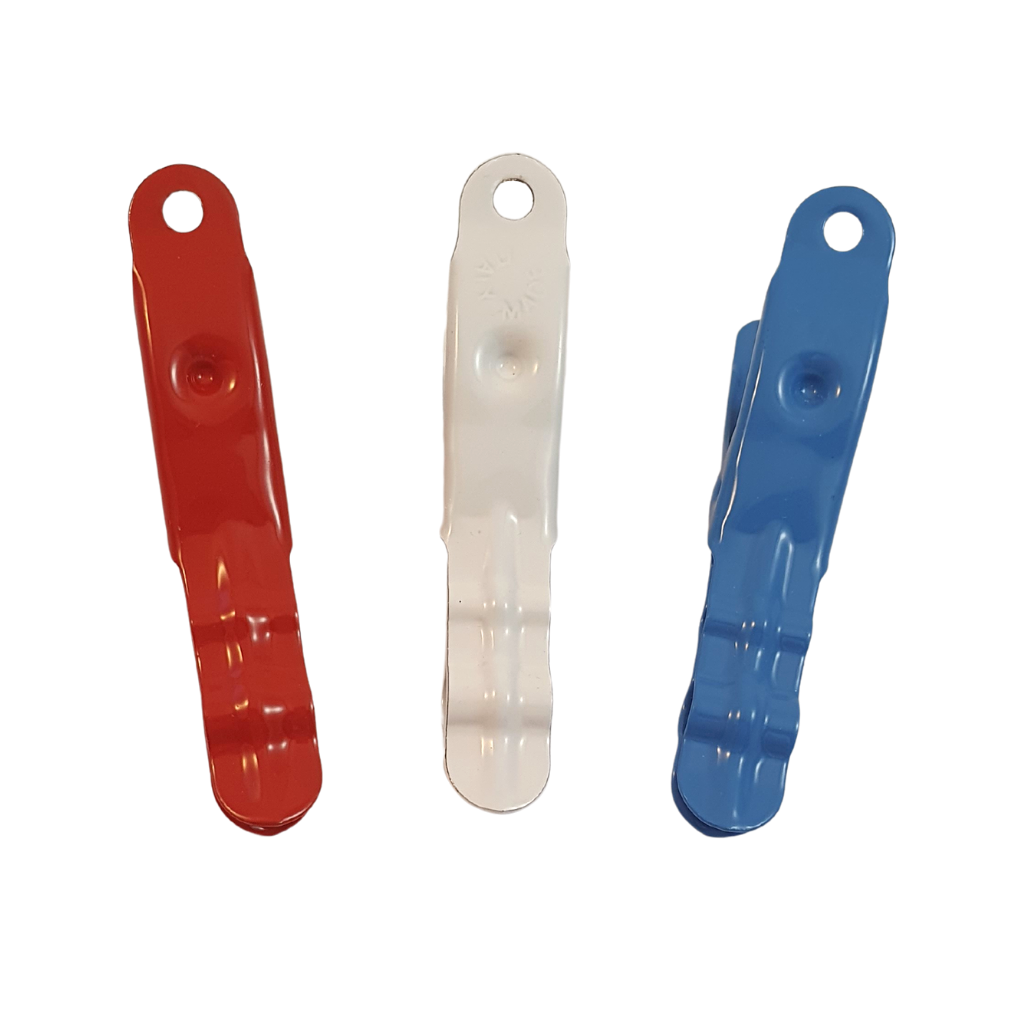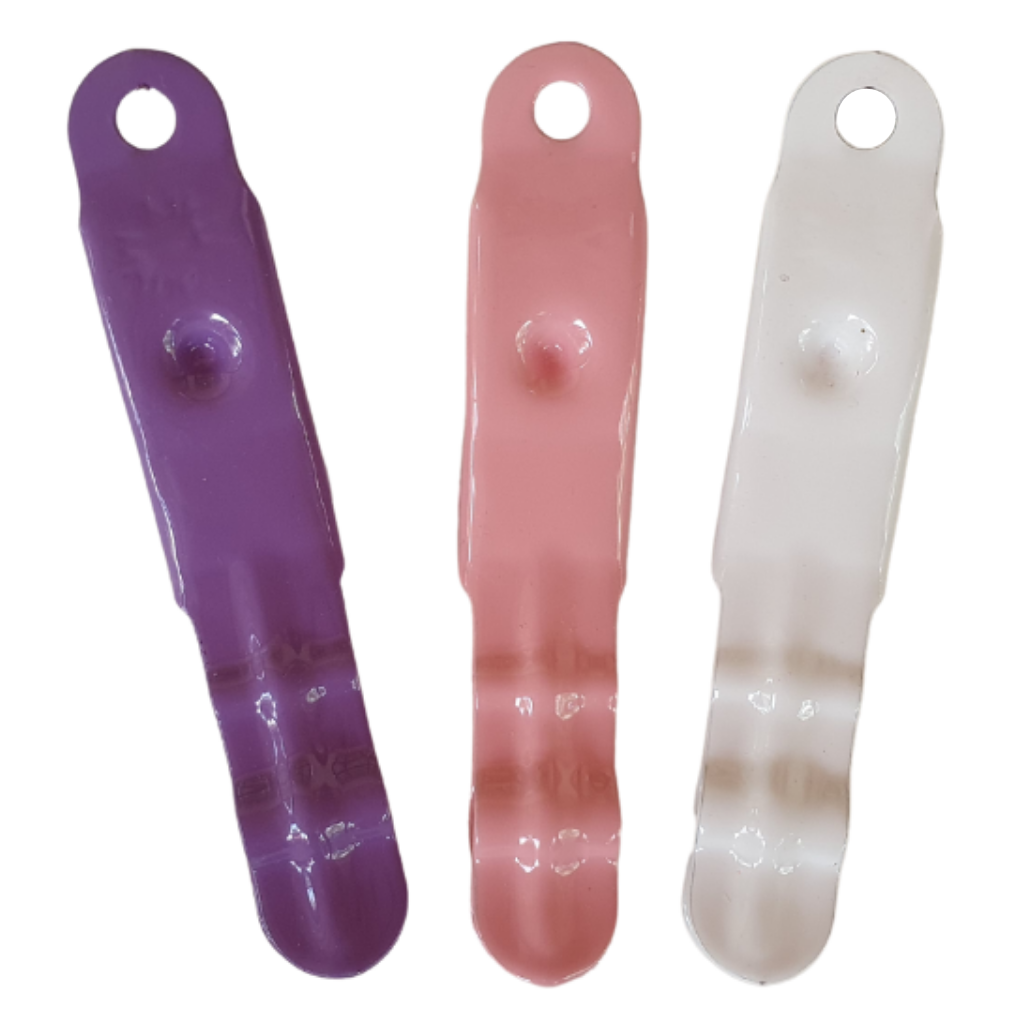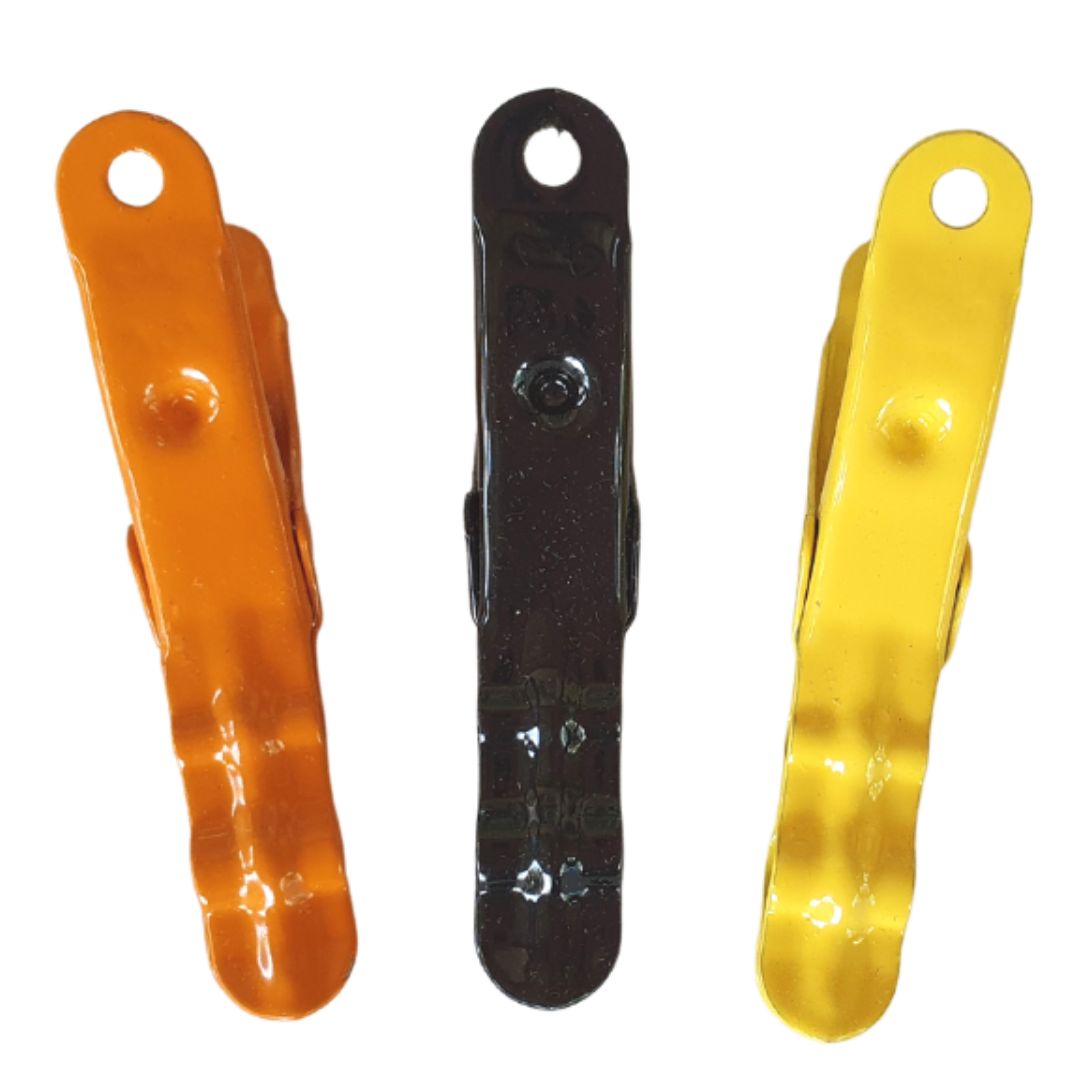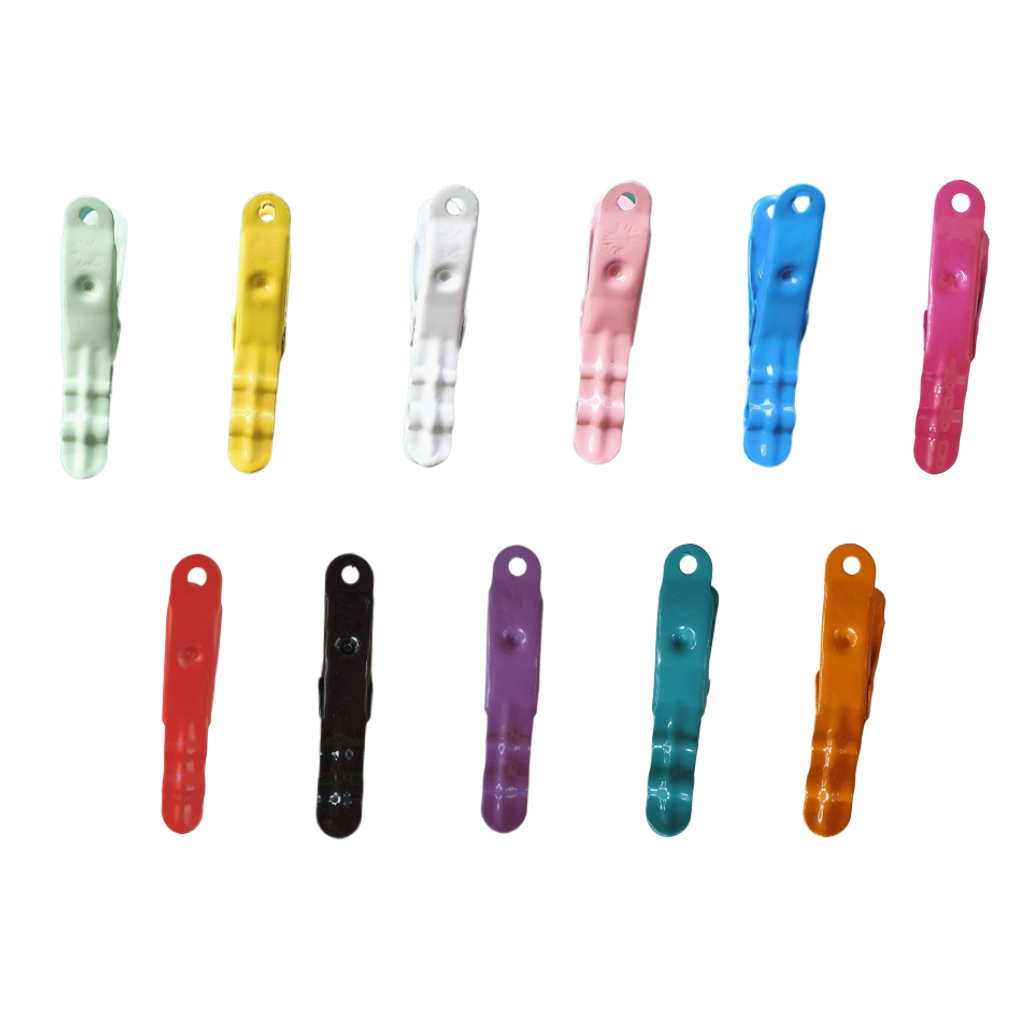 Brevinox pegs
Fantastic pegs, but even better was the fantastic service from Ree. My order was beautifully packaged with a few thoughtful extras. I absolutely recommend this shop. I will buy more of these pegs as now I want a whole set.
Brilliant product, brilliant service
I love these pegs, so strong for bigger items on windy days, and yet work just as well on the delicates. I love the colours - they don't get lost in the grass when I drop them! :-) I was absolutely stoked with how you packaged it all, plus the little gift. Then there was the handwritten note in with the package - perfect! Overall, brilliant job Twizzle Designs!