NEW! Give a delightful Bilby Handkerchief - exclusive to Twizzle Designs... and we donate $1 to help save the bilbies. 💗
Quick overview... 🔽

Have you been struggling to find just the right thing as a unique gift for an eco aware friend? Here's something they'll love...

✨ The Bilby Hanky ✨

Our new and exclusive Bilby Hanky is the perfect gift!

💟 They can stop using scratchy tissues and start using an eco-friendly hanky that's soft and kind to their skin

💟 Our exclusive, Australian, Rachael King Designs fabric print is looking lovely - with pretty Aussie flowers and TWO very cute bilbies

💟 Carefully and very neatly hemmed by our favourite sewing ladies at Two Little Birds (they also make our peg bags) so you have a high quality gift to give.

💟 Generous size but not too bulky (approx. 28.5cmx28.5cm) - made from 100% cotton and printed in Australia.

💗 AND $1 from every hanky sold will be donated to bilby conservation. 💗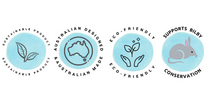 Regular price

Sale price

$11.95
MORE INFO:

✨ The Bilby Hanky ✨

Our new and exclusive Bilby Hanky is the perfect gift!

💟 They can stop using scratchy tissues and start using an eco-friendly hanky that's soft and kind to their skin

💟 Our exclusive, Australian, Rachael King Designs fabric print is looking lovely - with pretty Aussie flowers and TWO very cute bilbies

💟 Carefully and neatly hemmed by our favourite sewing ladies at Two Little Birds (they also make our peg bags) so you have a high quality gift to give.

💟 Generous size but not too bulky (approx. 28.5cmx28.5cm) - made from 100% organic cotton

💗 AND $1 from every hanky sold will be donated to bilby conservation. 💗

Feel good and do good when you gift your friends or family with one of these delightful bilby hankies.

PS: You won't find this design anywhere else – a great gift for people who say they 'have everything'. 😊

$1 from every hanky sold will be donated to saving the bilbies through two of the charities we support - Save The Bilby Fund and Australian Wildlife Conservancy.

Packaged in an eco friendly, plant based AquaHero bag that dissolves in hot water! The water can then be cooled and used to water plants!

CARE NOTES:

Wash your new hanky before use in cold water using a quality detergent.
Can be washed with other similar garments.
Hang to dry.
Use a warm iron on reverse side - you can use steam.

Note: Do not soak, bleach, rub, wring out or tumble dry.
Dry cleaning is not recommended.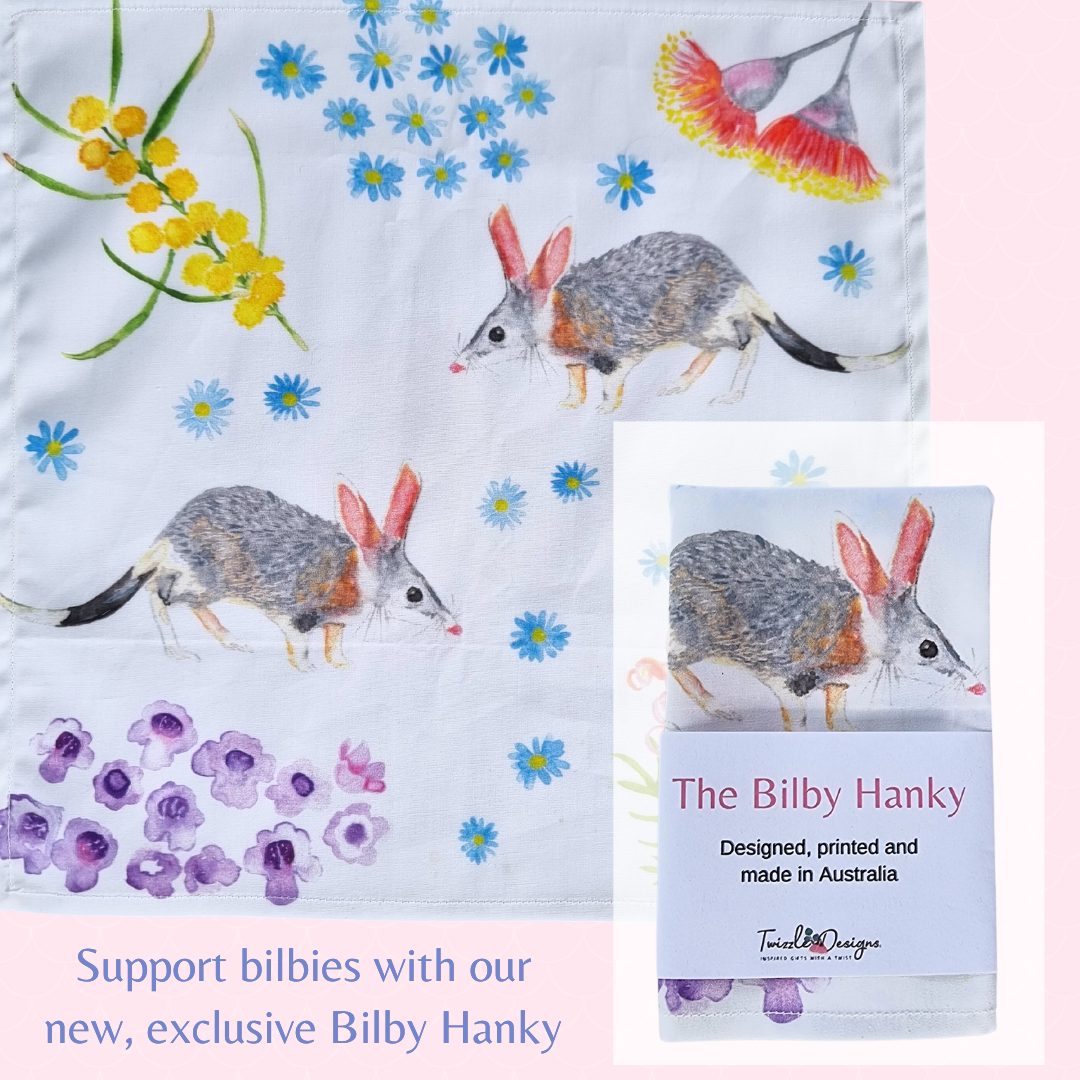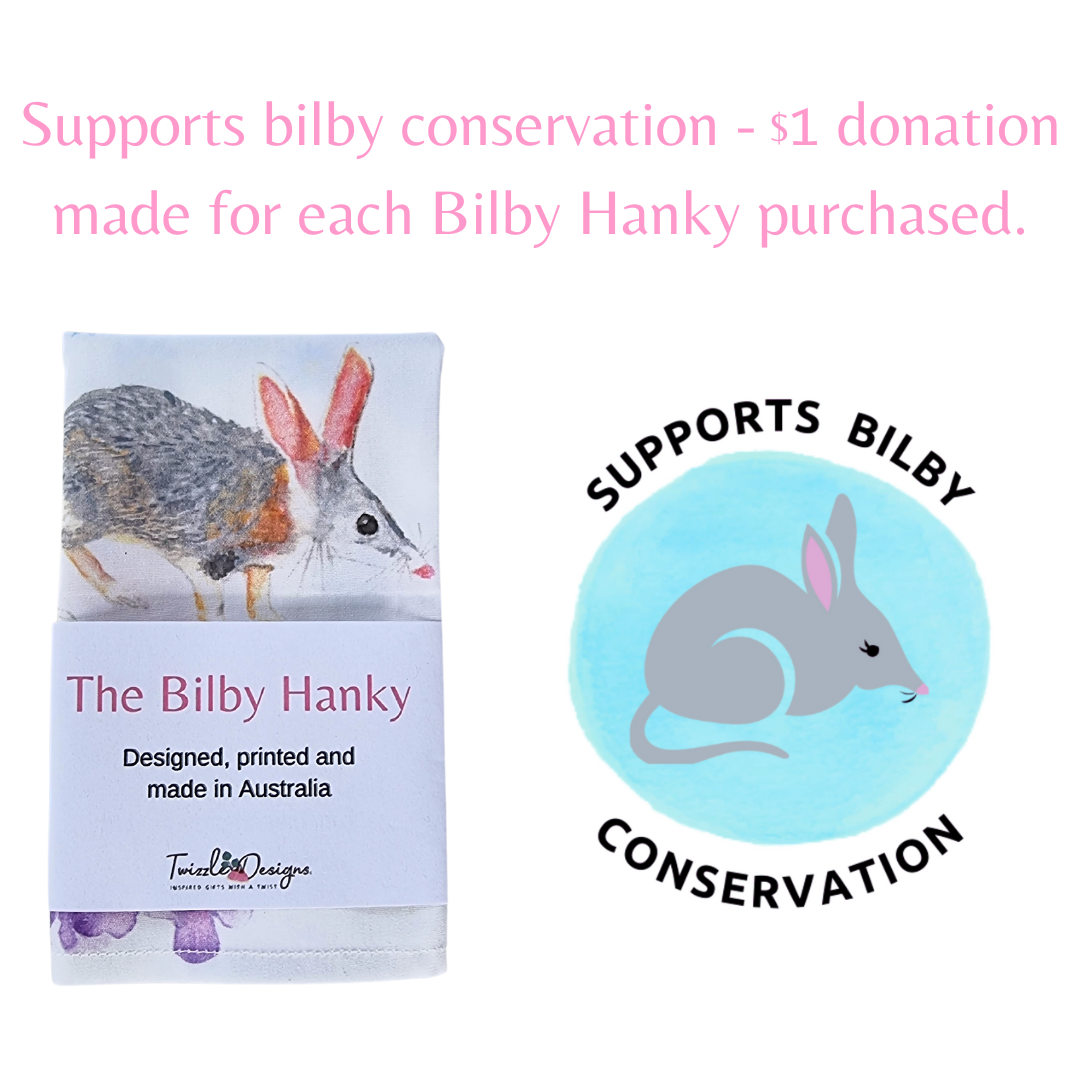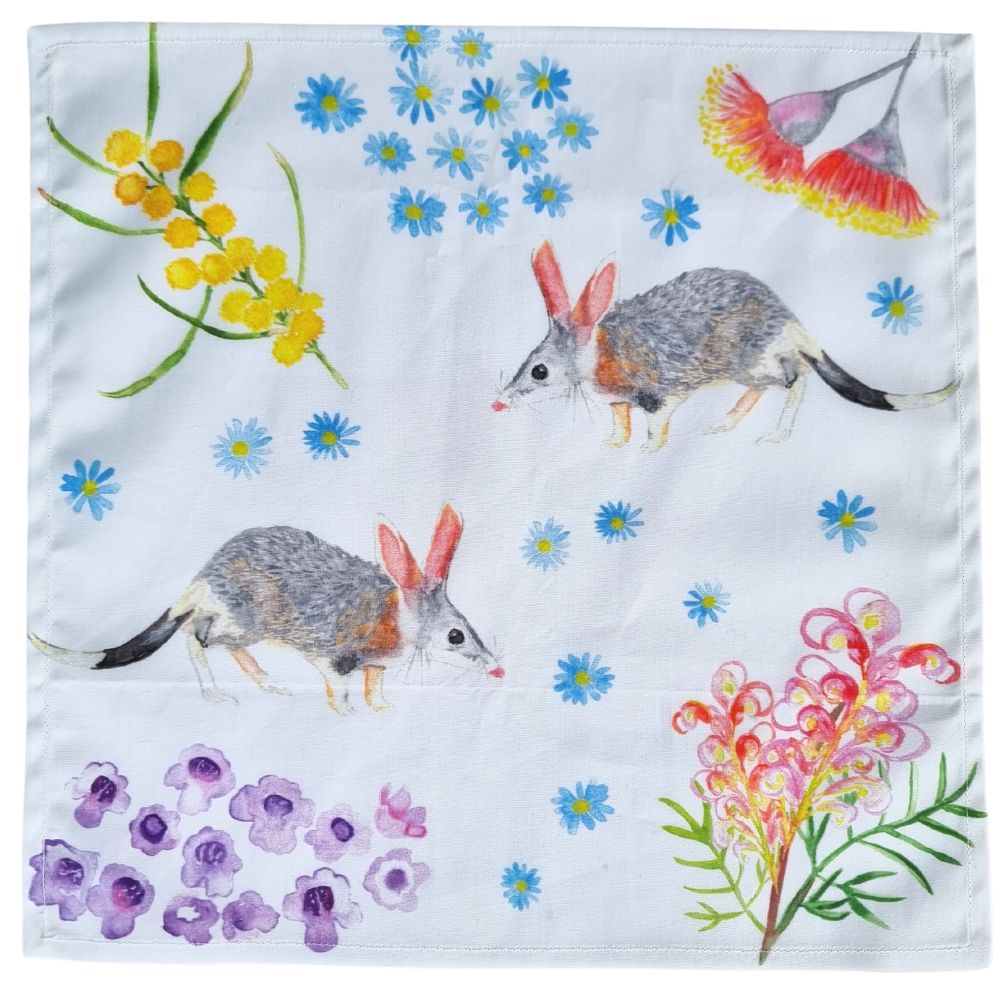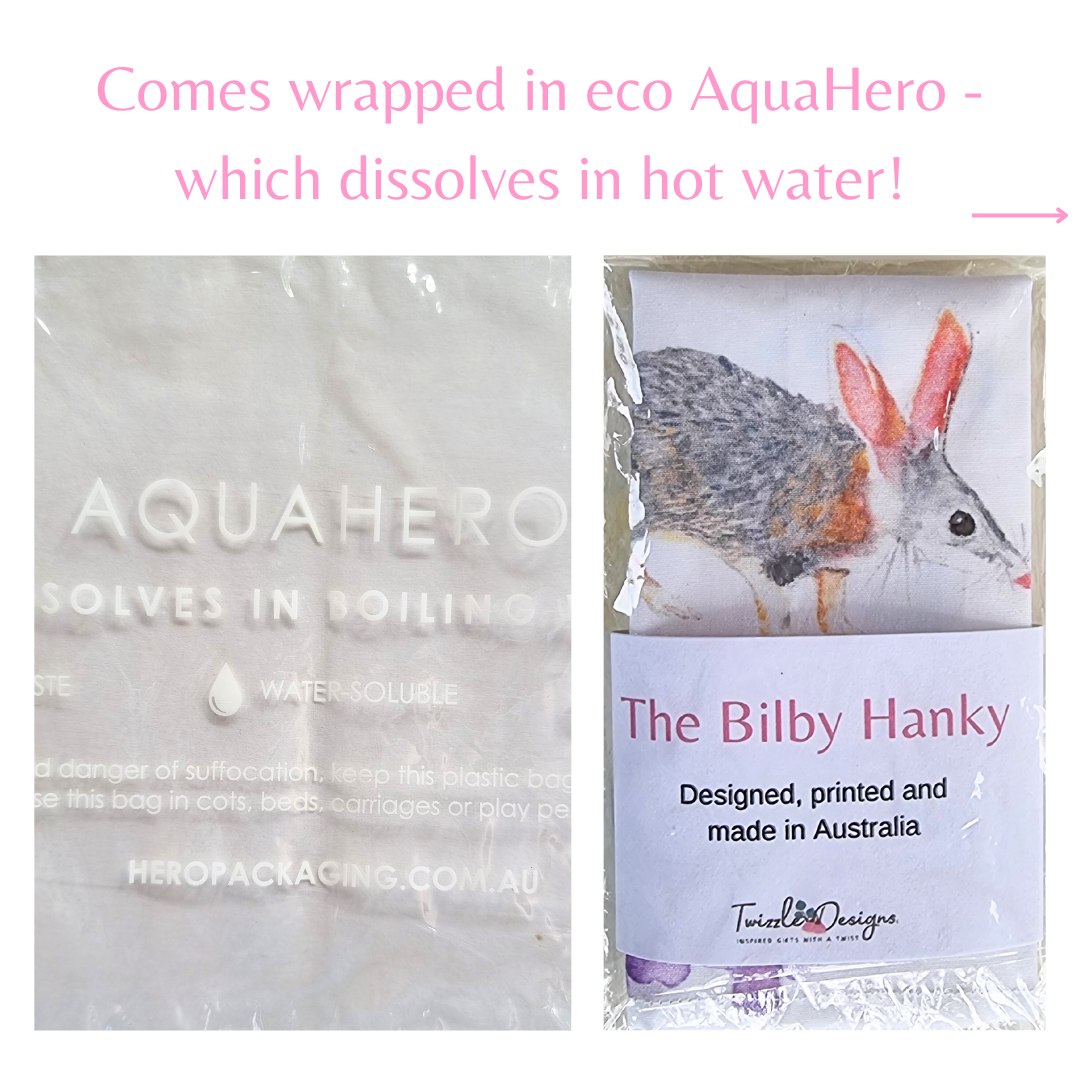 Cute Bilby Hanky
I gave Bilby Hankies as gifts to two friends, and they loved them. 💕